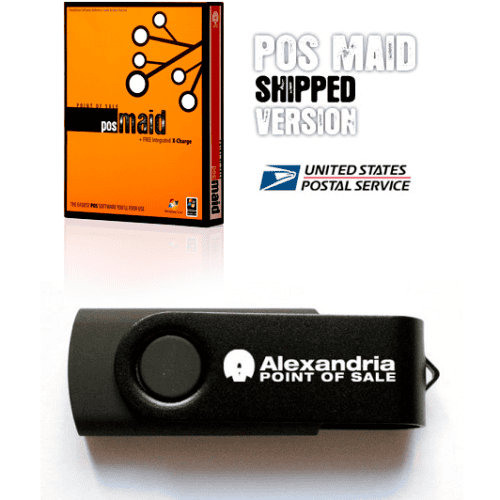 POS Maid Shipped
POS Maid Shipped (Shipped software on a USB flash drive, also known as a memory stick).
Product Description
POS MAID is a Retail Software, highly recommended for general merchandise retail stores, such as: Dollar store, Grocery store, Bakery, Auto/Car Sales, Clothing store, Vitamin store, Pet store, Sporting goods store, Electronic store, Computer store, Cell phone dealer, Toy store, Coffee shop, Newspaper / Magazine stand, Gift / Souvenir store, Gift shop and Book store.
Our POS Software, as a bonus (free of charge), integrates with Cayan, X-Charge and ChargeItPro – in order to meet all of your Point of Sale Credit Card processing needs.