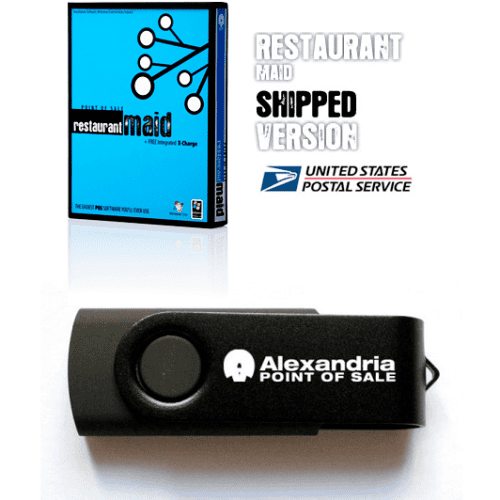 Restaurant Maid Shipped
Restaurant Maid Shipped (Shipped software on a USB flash drive, also known as a memory stick).
Product Description
RESTAURANT MAID is a Restaurant Software, highly recommended for general type Restaurant and/or a Bar, Sandwich Shop, Pizzeria, Steak House, Café Shop, Deli, Buffet, Catering business, Doughnut or Pastry Shop, Hotel restaurant/kitchen and more.
Our POS Software, as a bonus (free of charge), integrates with Cayan, X-Charge and ChargeItPro – in order to meet all of your Point of Sale Credit Card processing needs.